If you've fallen behind on your home loan payments, the building stress interrupts all aspects of your life. If you refuse to take action, the bank will foreclose on the property, locking the doors with all of your belongings inside. Even if you decide to take action, if you wait too long, the only options may be bankruptcy (which may not alleviate you of your debt to the bank depending on your ability to pay) or waiting for the inevitable foreclosure and repossession.
The most important thing you can do if you've fallen behind is to take stock of your situation and answer the following 3 questions:
Which step of the pre-foreclosure timeline accurately describes your situation?
What is the root cause for late or non-payment?
Will this root cause realistically be resolved before the property enters foreclosure?
Once you know what stage of pre-foreclosure you're facing, you can investigate the options available. More important, however, is knowing why you behind on payments. If your facing a job loss or ongoing medical situation that's preventing you from paying the note on time, your course of action is different than someone who just missed a payment due to forgetfulness.
Most importantly, how can you realistically address the cause of missed payments? Getting a new job sounds great, but is not guaranteed in the timeframe you're facing. Taking accurate stock of your ability to bring the account current directly affects your next steps. So be honest with yourself, it's that important.
Pre-Foreclosure Timeline
In order to make informed decisions, you need to know where you currently are in the foreclosure timeline.  We'll cover the 5 major milestones and provide options for you at each step.
Step 1: Missed payment
You missed a payment. It happens. Maybe you had a medical emergency or other unexpected expense. Your the lender will call or mail a notice requesting immediate payment. This is usually 30-days after the usual payment due date. Public records may post your home on local pre-foreclosure lists.
Step 2: Missed 2nd payment
If you didn't make up your first missed payment, and subsequently missed a second payment, your lender will step up their efforts to make contact with you. You are now over 60-days past due and behind on two payments. You may also owe additional late payment fees or penalties. Your home stays listed with other available pre-foreclosures.
Step 3: Missed 3rd Payment (90 Days in Arrears)
At this point, your lender will send you a "lis pendens," aka a formal notice of default to the homeowner. Typically you'll have 30 days to bring the account current, plus all applicable fees. This is the most critical phase or the point of no return.
Step 4: Missed 4th payment – Start of Foreclosure
This is the point where the lender will call the loan due in full if you have not contacted them to make arrangements to bring the loan current. The original terms of the loan are void. The lender initiates legal action to end the pre-foreclosure stage and repossess the home. Your home now moves from the list of the pre-foreclosed home to the foreclosed property list.
Step 5: Real estate foreclosure auction
After the date specified by the lender, your property is put up for sale at a foreclosure auction run by the sheriff or a local public trustee. All parties can submit a bid on the property and the auction winner becomes the new owner, pending some final confirmations and the possible redemption period.
Step 6: Redemption Period
In some cases, you may still retain the home after the auction. A redemption period may be available to allow this to happen. The redemption period would give you a final deadline to pay all the outstanding payments, fines, fees, and penalties and redeem the property once again. This very rarely happens, one your house has been foreclosed, that's about it.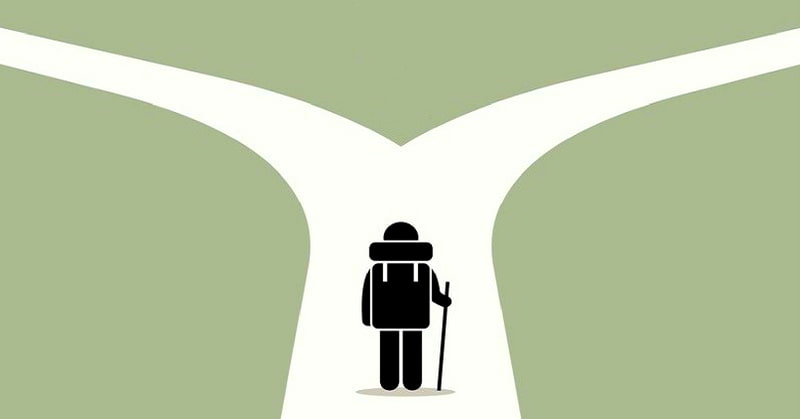 What Are My Options if I'm In Pre-Foreclosure?
If you are in steps 1-3 you have options. The net result of any of these options will be to bring the loan current or payoff the note entirely.
Option 1: Liquidate Assets
This can mean liquidating assets such as stocks, bonds, cars, or even collectibles if they are enough to cover all the back payments, fees, and fines.
Option 2: Restructure Your Loan
If you know you are going to have an issue early on, you may be able to work with your bank to modify your loan agreement to make it work financially. The loan modifications take time and come with their own costs, so it's usually not a very good option.
Option 3: Cash Out Equity in Your Home
If you have sufficient equity in your home, you can leverage that to get a cash payment and sell the home, pay off the mortgage, and put some cash in your pocket. You'll likely need a cash buyer with a fast close to beat the looming foreclosure.
Option 4: Enter a Leaseback Agreement
Depending on your situation, you may enter into a leaseback agreement with a creative Real Estate consultant and investor. In this scenario, they buy you out of your home, and you enter into a mutually beneficial lease agreement that allows you to stay in your home with payments you can afford. You may even be able to negotiate a lease-option to buy at the end of the lease. Leaseback programs are especially beneficial if you're facing a major shift in income that won't be resolved short term. Leasebacks give you time to get back on your feet without the stress of moving and liquidating your home.
I'm Already Past Step 3 and Have Entered Foreclosure. What Now?
You're pretty much along for the ride at this point. You're most likely going to lose your house, barring winning the lottery or some other windfall. You may be able to keep your home by entering into bankruptcy, but there are no guarantees.
Bankruptcy may make it possible for you to:

Stop foreclosure on your house or mobile home and allow you an opportunity to catch up on missed payments. (Bankruptcy does not, however, automatically eliminate mortgages and other liens – source
If the lender can show that you won't be able to pay the mortgage after resolving all your other creditors, they may still be able to repossess the home. Bankruptcy won't solve all your problems, and it stays on your credit report for 7 years, and should be avoided if possible.
Need Help with Your Pre-Foreclosure Situation?
If you need help navigating Pre-Foreclosure, give us a call and we'll walk you through the options.